How would you like to stay on the most exclusive address at sea? Sounds like some major bragging cred, right? Our friends at Regent Seven Seas Cruises has just launched their virtual tour of 'The Regent Suite' aboard the Seven Seas Explorer, giving users an in-depth look at the good life.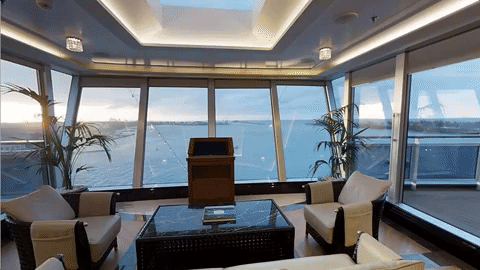 Did you notice some of the hidden gems in the 4,443 square foot palace? How about the two original Picasso's, or perhaps the private in-suite spa that comes with free unlimited treatments after a day of exploring? No, maybe the bed caught your eye, because it's a Savoir N˚1–the world's most luxurious mattress with a price tag around $50,000.
If this doesn't get you excited to cruise aboard a Regent Seven Seas ship, I don't know what will. I for one am very much looking forward to my cruise from Monaco to Barcelona in June with my soon-to-be wife, Sarah. It's going to be one to remember.
To learn more about Regent Seven Seas Cruises, visit RSSC.com.